We are sorry we are unable to accept new NHS patients for now but we are currently accepting private patients.
Be assured we have plentiful supplies of PPE for both routine and aerosol appointments, we have efficient air extraction and ventilation in the surgery, and we continue to follow the most stringent COVID standard operating procedures.
Welcome to Crystal Dental Care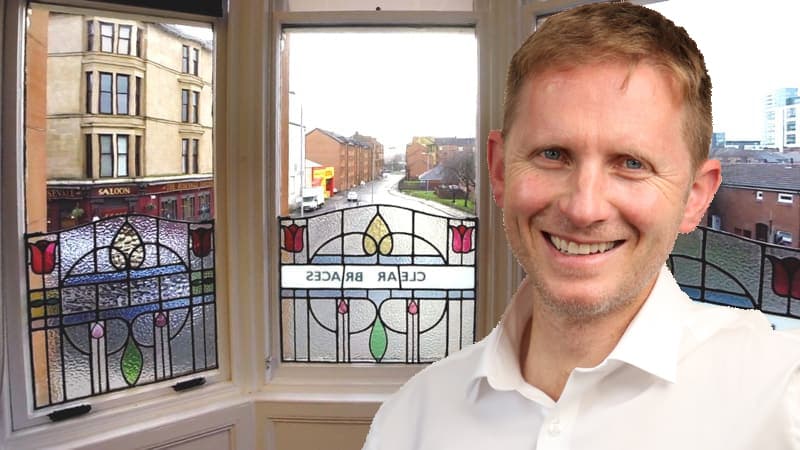 A Choice of Dental Treatments
Dental Implants offer a great alternative to dentures for replacing broken or missing teeth.
Porcelain Veneers provide a beautiful cosmetic solution to discoloured, stained and shipped teeth.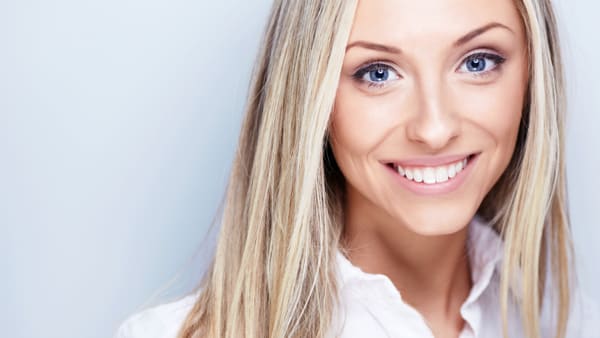 Clear braces solutions such as Six Month Smiles straighten your teeth in the shortest possible time.
Free Initial Consultation
Your initial consultation at our Glasgow practice is free with no strings attached. There is no treatment at this stage. We will just help you plan a route back to great dental health.
Our Patient Promise
All initial consultations are free of charge 
Our prices are transparent and fair.
Any one of a number of payment agreements including 12 months interest free credit are available to help spread the cost.
Discounts are available when more than one tooth is either crowned or veneered.
Whitening will be available at a discount prior to crowns or veneers.
Every patient who refers a family member or friend as a new patient will be entitled to a free hygiene visit.
Curious about Six Month Smiles, Invisalign or other braces treatment?
We strapped a GoPro camera to Dr Murphy's head (at some risk to his circulation as it turned out!) while he checked Rebecca's braces.
Recent Reviews of Crystal Dental Care
I had an excellent service from Brendan and his team. I was nervous about getting an implant but the process was explained in detail and when the day came, I found it a more pleasant experience than having a conventional filling! (How does he manage to give painless injections?) I would have no hesitation whatsoever in recommending this practice and would encourage anyone hesitating to consider cosmetic dentistry to speak to Brendan.
Gordon Chapman
I heard that Glasgow prices were competitive for cosmetic dentistry and I'm up there from the midlands regularly seeing family. I've been getting invisible braces treatment and can't believe how they've moved in only 3 months. Brendan Murphy's reputation and the way he dealt with my online assurances etc - I knew what the cost was before he saw me.....that sealed it. Now I can't wait for the final result-it's been painless and totally hassle free.
John Dobson
I'm apprehensive about going to the dentist and they were quite disarming. I didn't feel hurried or crowded. Quite the opposite, it was relaxing. Dr. Murphy is very professional but at the same time personable. They didn't try to oversell and the work completed was very high quality. I would recommend Crystal Dental Care in particular if you prefer a more considerate approach.
Michael Gallacher
I cannot rate Dr Brendan Murphy and his team highly enough. The service I received was excellent, everything was fully explained and I was put at ease from the beginning to end of my treatment.
Catherine Moran
Moved to Glasgow recently and a friend recommended Crystal Dental Care. Needed two porcelain veneers replaced and asked for whitening too. Delighted with the entire process. All staff were friendly and professional, Brendan explained process clearly and the procedures were painless. Very happy!
Maureen Finn
I can't recommend Brendan and his team highly enough. They really took the time to put me at ease and explain the process and different stages I would go through during my treatment. Over the years I have dealt with many different dentists, having cracked my front teeth at an early age, and can honestly say I have never dealt with anyone who I felt I could trust as much as Brendan. I would now never go anywhere else for my dental care and my daughter and partner now also attend Brendan's practice.
Mandy Crawford
If you haven't visited a dentist for years or you are particularly nervous about dental treatment, don't worry, we can help.
We have lots of ways of making the experience easier for you and our Glasgow staff are great at making our patients feel relaxed and welcome.
Also, if you come in for a consultation we won't do any treatment the first time we see you unless you ask us to. Simply contact us today and we'll take it from there.
Take a video tour of our modern comfortable dental practice in Dumbarton Road, Glasgow.
We are easy to get to via public transport with Partick Station just five minutes away. There are also shops with parking beside us at Glasgow's West End Retail Park.
"Dr. Murphy and his team are top notch. Dr. Murphy is very thorough, knowledgeable, honest, and kind. I highly recommend their practice."
Alicia, patient review on Google
These case studies from our cosmetic dentistry portfolio give you a really good idea of the sort of problems patients bring to the dentists in our Dumbarton Road surgery.  You'll find out how we resolved their issues and perhaps how we can help you too.
Blair wanted white fillings, brighter teeth, porcelain veneers and improvements to the shape of his teeth.
Janice didn't like the idea of wearing a removable denture and asked for dental implants for two teeth.
Gavin had a tooth removed due to infection. He came to us for dental implants and a porcelain crown
James came to our Glasgow practice having been referred by his regular dentist for cosmetic dentistry.
This patient has a darkened tooth and misshapen front teeth. Also a chipped lower tooth.
An older gentleman from Glasgow who had never adjusted to having a denture and wanted implants.
This patient's old NHS bridgework was removed and replaced with a ceramic porcelain bridge.
This patient was referred by his usual dentist for a nasty infection above an old porcelain bridge.
A dental colleague referred himself for placement of six porcelain zirconium crowns.